Elementary Principal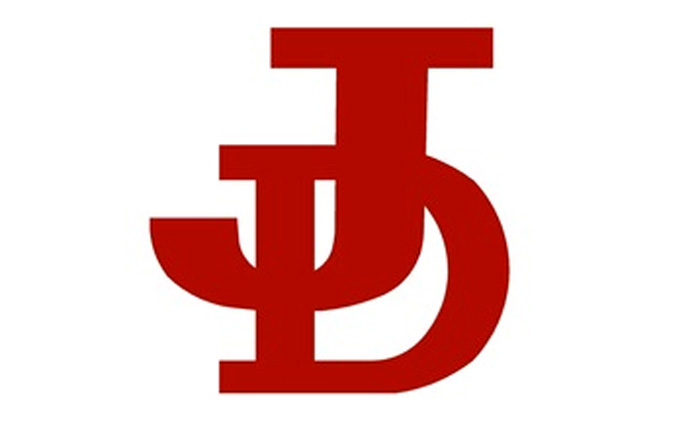 Company: Jamesville DeWitt Central School District
Location: DeWitt, NY
Employment Type: Full Time
Date Posted: 06/23/2021
Expire Date: 08/23/2021
Job Categories: Education
Job Description
Elementary Principal
DISTRICT MISSION

Jamesville-DeWitt has an uncompromising commitment to excellence for all facets of our educational system. The District is known for its progressive programs, technology rich schools, and an array of programs geared to satisfy every student interest. Having a richly diverse student body which closely mirrors today's society, our goal is to have just as diverse a faculty, which encourages a challenging educational experience in a safe, nurturing environment.

We know that the tremendous success of our students is due to the high quality teachers that work here. We are dedicated to continuing to provide our students with teachers who are innovative, involved, and life-long learners. Our teachers are encouraged to take advantage of the many programs and benefits we offer for continuing education and professional growth.

RECRUITMENT STATEMENT

Jamesville-DeWitt is dedicated to the goal of building a culturally diverse and pluralistic staff committed to teaching and working in a multicultural environment. Teachers, principals and staff who share this promise and are committed to excellence for all our students are encouraged to apply. EOE.

BUILDING PRINCIPAL

JOB DESCRIPTION

MAJOR RESPONSIBILITIES

The Building Principal is the chief supervisory and administrative officer of the school and is responsible for the supervision and direction of personnel, pupils and programs.

DUTIES

Administration

Plans, organizes and directs implementation of school activities

Develops, with the support of the Building Level Team as specified in District Shared

Decision-Making Plan, short and long-range plans for the building

Supervises the development of the master schedule and, therefore, all teaching schedules

Prepares teacher duty schedules

Maintains and submits appropriate official records and reports to the Superintendent of

Schools, the Board of Education and the State Education Department

Makes recommendations concerning the school's administration and program of instruction

Conducts faculty meetings and supervises other functions in the coordination of staff personnel

Receives and reviews complaints or problems concerning individual pupils, staff or the operation of the school

Assumes responsibility for insuring the safety of the school and its occupants

Functions as a member of the administrative management team in planning, implementing and evaluating overall school policies and practices

Performs such additional duties as may be delegated by the Superintendent of Schools

Program

Applies enrollment projections to estimate number of class sections and staffing needs

Supervises all educational programs within the school

Works to implement districtwide curriculum goals and standards in the building

Exercises leadership in curriculum and instructional improvement and provides continuing supervision of curriculum implementation

Supervises and evaluates the school's extra-curricular program

Supervises the development of the testing schedule; supervises the ordering of all State testing materials

Makes recommendations for local curriculum and textbook adoptions to the Superintendent of Schools

Submits new courses and program changes for review to the Superintendent of Schools

Personnel

Makes recommendations to the Superintendent of Schools on personnel matters such as recruitment, hiring, dismissal and tenure

Maintains a working relationship with JD/Syracuse University Teaching Center in terms of pre-service and in-service opportunities

Assumes responsibility for own professional growth

Supervise the evaluation of all building instructional and clerical staff

Prepares a staff handbook

Orients newly-assigned staff

Administers all employee contracts as they relate to building function

Students

Promotes high standards of student conduct and enforces discipline, as necessary, according due process to the rights of students

Prepares the student handbook

Ensures that school attendance records are properly maintained; supervises investigation of truancy and poor attendance

Supervises compliance with health and safety regulations

Provides for the development and supervision of after-school and extracurricular programs

School-Community Relations

Maintains working relationships with parents, civic groups and appropriate municipal agencies

Collaborates with external agencies in support of student needs

Participates in a program of public relations to further community understanding and support for the educational program

Works with the PTG and other groups for the purpose of implementing effective parent- school communication

Prepares information about school programs to be disseminated through District and building newsletters

Budget and Facilities

Prepares building budget and authorizes school purchases

Makes recommendations to the Superintendent of Buildings and Grounds and the Business

Executive concerning maintenance, repair and improvement of the building, grounds and equipment

Complies with State regulations regarding extracurricular activity funds, submitting audits of these funds to the Business Executive

Coordinates the use of the building by outside agencies

Supervises the inventory of supplies and equipment

AUTHORITY

The Building Principal reports directly to the Superintendent of Schools, has a staff relationship with District administrators, and a line relationship with all staff members assigned to the building.

Job Type: Full-time

Pay: $87,500.00 - $97,500.00 per year Qualifications & Requirements
NYS School Building Administrator/Leader

Contact Information

Contact Name:

Peter Reyes

Company Name: Jamesville DeWitt Central School District Phone Number:

315-445-8300

Fax Number:

315-445-8477

Contact Email: preyes@jd.cnyric.org Website: http://www.jamesvilledewitt.org/emp... Company Description:

Our Mission The Jamesville-DeWitt Central School District has an uncompromising commitment to excellence in preparing students to achieve and succeed, to respect themselves and others, and to practice life-long learning in an ever-changing, richly diverse global society. We take responsibility for providing a challenging educational experience in a safe and nurturing environment. We dedicate ourselves to the academic, artistic, social, emotional and physical development of each student. Our Beliefs We believe that: 1. Students, family, school, and community all share the responsibility for education. 2. Learning is a life-long process for each and every individual. 3. All students benefit from purposeful evaluation, development, and improvement of educational programs. 4. Trust, fairness, and respect should permeate every relationship. 5. A physically safe, socially and emotionally supportive, and educationally challenging environment that respects and values the diversity of our school community is essential to learning. 6. Self-confidence, self-respect, and self-discipline are the result of personal growth, development, and achievement. 7. A wide range of educational experiences that focus on creativity, critical thinking, communication, and collaboration are essential to prepare students for the future. 8. Open, honest, and effective communication results in strong relationships among students, staff, home, and community.
Apply Now | Forward Job to a Friend | More Jobs From This Employer