National Program Director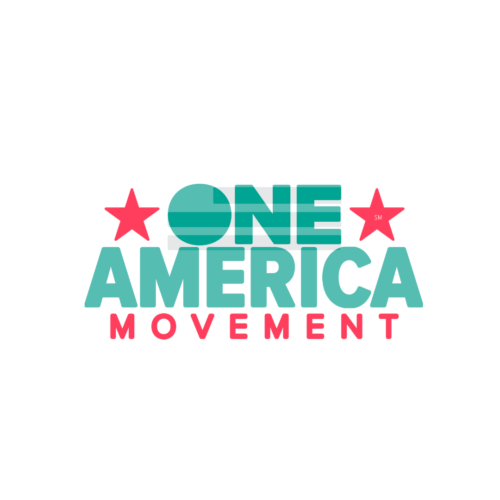 Company: The One America Movement
Location: Remote; Washington, DC metro area preferred., DC
Employment Type: Full Time
Date Posted: 07/26/2021
Expire Date: 09/26/2021
Job Categories: Administrative and Support Services, Government and Policy, Executive Management
Job Description
National Program Director
National Program Director
Position type: Full-time Reports to: Vice President of Programs & Operations
Location: Remote, DC metro area preferred Expected Start Date: October 1, 2021

ONE AMERICA MOVEMENT NATIONAL PROGRAM DIRECTOR:
The National Program Director will lead the growing organization to bring our innovative program model
to cities across the US, including Danville, VA, Chicago, IL, Jackson, MS, and across Central Virginia
and Michigan, as well as into new areas. This person will oversee all aspects of program start-up and
implementation, including managing program budgets, timelines, and reporting. They will also support
the development of new program approaches and oversee monitoring and evaluation. This person will
possess extensive experience in program implementation and management, including managing
budgets, producing donor reports, and ensuring adherence to timelines and best practices in
anti-polarization and community organizing.

RESPONSIBILITIES:

Program Management:
● Work closely with the VP of Programs and Operations to manage the implementation of
programs and initiatives to eliminate toxic polarization in discrete geographic areas across the
country.
● Develop clear and measurable objectives for each geographic region based on the One
America Movement draft theory of change.
● Document progress and learning from programs based on clear and measurable objectives.
● Organize learning opportunities to cross-pollinate best practices across geographic areas.
● Manage programmatic lead follow-up and integration with existing programs.
● Manage program budgets of multiple funders.
● Prepare and submit all required reports in a complete and timely manner.
People Management and Relationship Building:
● Supervise a growing team of local outreach managers to produce results and promote
continuous learning and innovation.
● Support staff to implement best practices in outreach and bridge-building programs.
● Represent the organization with local and national funders and stakeholder groups.
● Serve as a subject matter expert and actively participate in external events and online platforms
to combat toxic polarization.

Strategic Leadership:
● Develop and implement new programmatic models that incorporate the science of polarization
with on-the-ground experience and the best of community development approaches.
● Co-design systems with the Vice President of Programs and Operations for monitoring and
evaluating program effectiveness.
● Provide briefings to the One America Movement leadership team to inform decision-making.
● Develop a pipeline for expanding work into new geographic areas and populations in
consultation with the Senior Director of Partnerships and the Vice President of Programs and
Operations.
● Act as a technical expert supporting program approaches to align with proven community
development models.

LOCATION:
Remote; Washington, DC metro area preferred.

COMPENSATION:
The salary for this position is $74,000 - $78,000 annually with growth potential. Generous benefits
package includes medical/dental/vision coverage, retirement matching, professional development
support, flexible work hours and location, and generous vacation time.

HOW TO APPLY:
Send a cover letter and resume to careers@oneamericamovement.org with the words National
Program Director in the subject line. Applications will be considered on a rolling basis. The position
will remain open until filled. Qualifications & Requirements
REQUIREMENTS:

Core Competencies:
● Strong program management skills, including work planning, budget management, monitoring,
and evaluation.
● Knowledge of best practices in community outreach and development.
● Ability to be comfortable working in a leadership structure that values all voices and challenges
all ideas.
● Strong critical thinking skills and ability to use data to inform programming and performance.
● Entrepreneurial self-starter with experience leading remote teams.

Demonstrated abilities:
● Ability to mobilize programs for rapid start-up.
● Proven track record managing grant-funded projects with successful outcomes.
● Proven ability to simultaneously think strategically and execute on multiple priorities.
● Excellent organizational and time management skills.
● Demonstrated ability to successfully engage donors and stakeholders.

Education and Experience:
● Bachelor's Degree or comparable experience and at least eight (8) years of professional
experience in organizational management, program management, community organizing, or
bridge-building programs.
● Proficiency in Google Suite, Salesforce, and project management software

Contact Information

Company Name: The One America Movement Contact Email: careers@oneamericamovement.org Company Description:

ABOUT US: The One America Movement's mission is to build a united American society by eliminating toxic polarization. Our vision is a resilient, strong, and united country working together to solve our common challenges. One America brings people together across religious, racial, political, and cultural divides to address pressing issues in their communities. We train religious leaders on the science and dynamics of division, supporting them to lead their communities through this difficult climate of division and fear. We are building a national, transpartisan movement of Americans who are frustrated with broken politics and divisive narratives and believe we can do better. Our board, staff, and leadership circle represent the diversity of constituencies we engage. We are committed to hearing — and acting on — the views and experiences of a range of individuals and building a dynamic and diverse organization that challenges itself even as it challenges the country. EQUAL EMPLOYMENT OPPORTUNITY: One America provides equal employment opportunities to all applicants and employees without regard to race, color, religion, gender, sexual orientation, gender expression, age, alienage or citizenship status, creed, genetic predisposition or carrier status, national origin, disability condition, marital status, status as a disabled or Vietnam era veteran, or any other protected characteristic as established by law. In addition, the organization affirmatively seeks to advance the principles of equal employment opportunity as it applies to all policies and procedures relating to recruitment and hiring, compensation, benefits, termination, and all other terms and conditions of employment.
Apply Now | Forward Job to a Friend | More Jobs From This Employer